Software development company from sunny Herzegovina
Digital Republic is an innovative IT company based in Mostar, Bosnia and Herzegovina, established in 2019. Located in the sunny and picturesque valley of Herzegovina, we are proud to be a part of the thriving and promising IT community in this region. At Digital Republic, we believe in blending traditional business values with cutting-edge technological solutions for software development. Our dedicated team of young and talented professionals specializes in creating high-quality websites, mobile applications, and web applications. We are committed to providing you with the best solutions and turning your ideas into technically advanced realities, starting from scratch. While we prioritize achieving exceptional professional results, we also value maintaining a healthy work-life balance for our team. This approach ensures that our productivity remains consistently high. We strive to stay updated with the latest technologies and trends in this rapidly evolving industry, and our team of developers is always equipped with the most current knowledge and skills. By choosing Digital Republic, you can trust that you'll receive top-notch services, a collaborative approach, and a commitment to excellence. We are passionate about helping your business succeed in the digital realm.
About Us
Digital Republic is an innovative IT company that combines the values of traditional business with the latest technological solutions for software development.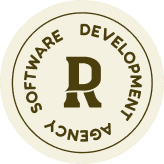 Careers
Looking to kick-start a successful career in software development? Look no further than Digital Republic! Join our innovative team today and reach out to us, to embark on an exciting journey towards professional growth. Gain valuable industry experience and unlock endless possibilities with us!